July 21-25, 2020

featuring speakers
Karl Haffner

Tuesday through Friday Evenings, 7:00 pm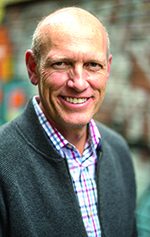 Karl teaches, preaches, writes, and frequents Fenway Park as much as possible.  He is crazy about his wife Cherié, and his daughters Lindsey and Claire.  He also loves good stories, frequent flier miles, and ice cream (he even orders broccoli, a la mode).
He serves as Vice President for Student Experience at Loma Linda University. He has served as senior pastor of the Kettering SDA Church and the Walla Walla University Church, and as mission strategist for Kettering Health Network.  He is an award-winning author of thirteen books such as No Experience Necessary, Are you more spiritual than a 5th-grader?, Destiny: Who you are and what you're here to do, No Greater Love, and The Cure for Soul Fatigue.  He has written hundreds of articles for a variety of journals.  Karl travels whenever he can and preaches wherever he can.  He is amazed daily by God's acceptance and is committed to communicating that grace to others. 
José Cortes Jr.

Wednesday through Friday Mornings, 10:00 am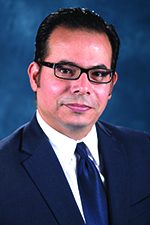 José Cortes Jr. treasures and loves Joanne Cortes, his wife and companion in ministry. Together, they are blessed with two boys, José III and Joel Benjamin. Next to God and family, his greatest joy and passion come from ministry, and about 25 years of pastoring, youth and young adult ministries, soul winning, church planting, and leadership as a Conference and Union Departmental Director.
He currently serves as Associate Director of the North American Division Ministerial Association and leads Evangelism, Church Planting, Global Mission, Church Growth, and Mission to the Cities for the Adventist Church in North America. José recognizes the importance of this task and continually asks the Holy Spirit for a double portion of love, vision, courage, grace, wisdom, power, and compassion to reach, retain, and reclaim others for Christ, along with the great team of about 5,000 pastors, leaders, and Volunteer Lay Pastors across the United States, Canada, Bermuda, and the islands of Guam and Micronesia.
César De León

Wednesday through Friday, 11 am & On Demand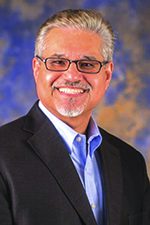 Born in Guatemala City, Dr. César De León is an ordained Seventh-day Adventist minister and a California licensed Marriage & Family Therapist (LMFT). Dr. De León earned his B.A. in theology from Walla Walla College, an M.Div. degree from the Theological Seminary at Andrews University in 1985 and a Master of Science in Marriage & Family Therapy from Loma Linda University in 1993. In 2002, Dr. De León received a clinical Ph.D. in Marriage & Family Therapy from the School of Psychology at Fuller Theological Seminary. Dr. De León is currently the Ministerial and Hispanic Ministries Director for the North Pacific Union Conference.
Bill McClendon

Wednesday through Friday, 11 am & On Demand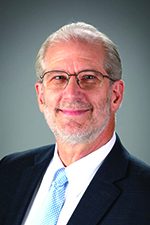 Bill McClendon is the vice president of administration for the North Pacific Union Conference (NPUC) returning to the Northwest with a nontraditional, but uniquely powerful pedigree. In 2000, while an owner of a computer software and consulting business, Bill helped plant an Adventist church in Tulsa, Okla. After two years, he sold his business and focused on being a full-time pastor. In the first five years, the South Tulsa Adventist Fellowship baptized more than 300 people and grew exponentially. While continuing as pastor there, McClendon served the Oklahoma Conference as assistant to the president for pastoral development and church growth from 2005–2008, and then as vice president for church growth from 2008–2010.
The Washington Conference called McClendon to join their team in 2010 as ministerial and evangelism director, a role he provided through 2012 when he became the conference vice president for church growth.  In 2014, McClendon followed once again his pastor's passion to serve as senior pastor for the Ellicott City Church in Baltimore, Md., where he continued until accepting the invitation to join the NPUC.
Byron Dulan

Wednesday through Friday, 11:00 am & On Demand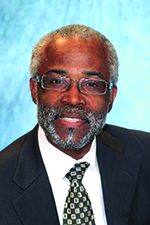 Since January 2018, Byron Dulan serves as the vice president for regional affairs at the North Pacific Union Conference. His experience is well-suited for the this role, which compasses coordination of human relations, urban ministries and community service, disaster preparedness and response, and prison ministries. In his main function as vice president for regional affairs, he supports the efforts of local conference leaders to enhance regional ministry within the Northwest. In addition, he chairs the NPUC regional advisory committee, serves as co-chair of the West Coast Black Caucus, and is the liaison for regional ministry to the NPUC youth, ministerial and evangelism departments.
Dulan graduated from California State University with a bachelor's degree in business administration then obtained his Master of Arts in religion from Loma Linda University in California. He is an ordained minister, with pastoral experience in Southern California and more than a decade as pastor of the Maranatha and Lighthouse Christian Fellowship churches in Washington. He has directed student employment and housing for Pacific Union College and been an associate youth director for Southern California Conference. Dulan served the Washington Conference in several capacities including director of Adventist Community Services, disaster response and personal ministries, and regional affairs director.
John McVay

Wednesday through Friday, 11:00 am & On Demand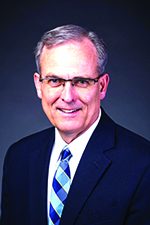 John K. McVay, president of Walla Walla University, previously served as a professor of New Testament and associate dean at Andrews University from 1998 to 2000, and as dean of the Seventh-day Adventist Theological Seminary from 2000 to 2006. He also taught for 13 years at Pacific Union College, in Angwin, Calif., and was senior pastor of the PUC Church.
Born in Corvallis, Ore., to a pastoral family, McVay felt the call to ministry early in life. While in college, John spent time as a youth pastor in Des Moines, Iowa and began his pastoral ministry in the Georgia-Cumberland Conference where he led a vigorous program of evangelism and church growth. In addition, he has been active in scholarly research, presentation, and publication, authoring or co-authoring numerous articles for publications such as the Journal of Adventist Education, the Adventist Review, and the Bulletin of the American Society of Papyrologists.
Jessie Seibel | Youth

Tuesday through Friday Evenings, 7 p.m.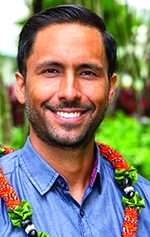 Jesse Seibel is the Director of Mission and Spiritual Care at Adventist Health Castle. Prior to this, he worked with the Hawaii Conference of Seventh-day Adventist pastoring churches in Hauula, Waimanalo, and Kailua. During this time he also served as Youth Director, Communication Director and Ministerial Director. As an alumnus of Hawaiian Mission Academy, La Sierra University, and Andrews Theological Seminary, he considers himself a life-long student of Jesus.
Although he was raised in a loving home and vibrant church, by the end of his teens Jesse was convinced that religion was great for those who needed it, but too simplistic and restrictive for him. After two years of college, Jesse was at a spiritual low. In 2000 he found an opportunity to teach grades 7-9 on the island of Kosrae in Micronesia. After two years of experiencing Jesus Christ change him and those around him, Jesse was convinced he had heard God's call to share the gospel.
Over past 15 years, Jesse has led in the development of new ministries, programs, and facilities. He is regularly invited to speak throughout the US and various countries, especially to youth and young adults.
SR Thorward

Wednesday through Friday, 11:00 am & On Demand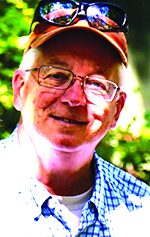 Sitka psychiatrist and Adventist church member, Sul Ross "SR" Thorward, MD  Dr. Thorward is the immediate past president of the Alaska Psychiatric Association and a Distinguished Life Fellow of the American Psychiatric Association (APA).  He has resided and practiced in Sitka since 2009.  Dr. Thorward is a  recipient of the  prestigious William R. "Bill" Richards Rural Psychiatry Award, administered by the APA Area Councils, as a APA member who made exemplary contributions to the treatment of patients or the practice of psychiatry in a remote or rural area.