A CALL FOR HELP!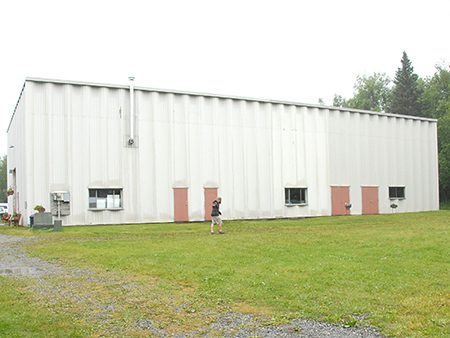 The Pioneer Peak Campground, where Southcentral Camp Meeting is held, is in need!  For several years, the floor in the auditorium has needed to be repaired.  Due to improper installation, the floor has cracked and dropped in several areas resulting in a trip hazard to those attending events, particularly hazardous to our older constituents. 
How Did We Get Here?
The floor was removed last fall when a volunteer group of mission-minded Adventists came to Alaska.  However, $60,000 is needed for Phase I improvements and work cannot begin until monies are in hand. Unfortunately, the conference does not have reserve funds for this project as its office roof had serious structural issues and had to be replaced at the cost of several hundred thousand dollars!   We need to complete this project prior to camp meeting and the 18th Constituency meeting in July 2020! Construction is estimated to start in April and be completed by mid-July.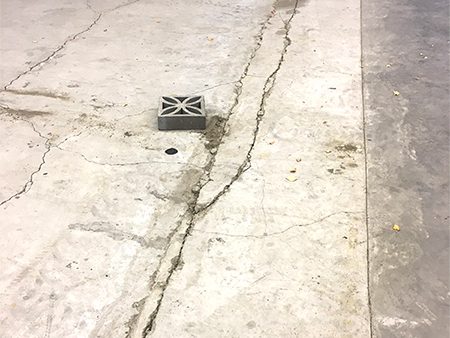 What Projects Will Phase I Funds Cover?
Replacing fill dirt in 1/3 of the auditorium and compaction prior to pouring new concrete floor.
Possibly installing radiant heat tubing in floor for year-round heating system.
New stage and audiovisual booth.
New ceiling fans and lighting.
If items 1-4 are completed on or under budget, remaining funds would be applied to additional auditorium improvements such as wall and ceiling insulation.
How Can You Help?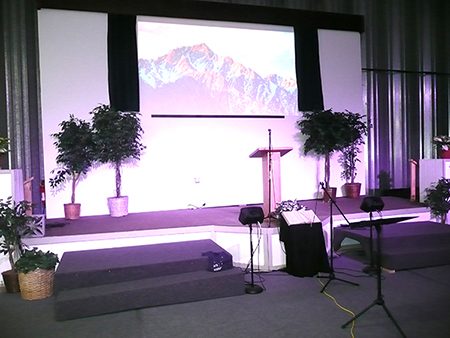 Please donate to the Pioneer Peak Auditorium Remodel:
Mark your tithe envelope as indicated above and placed in the offering basket at your local church. 

By Check: Make checks payable to the Alaska Conference, designated to the auditorium remodel, and mailed to the the Alaska Conference, 6100 O'Malley Road, Anchorage 99507.

Adventist Giving: Use the AdventistGiving app on your mobile device.  Note: you must create an account before using the app.

Credit Card: Click here to donate online.
What Should I Give?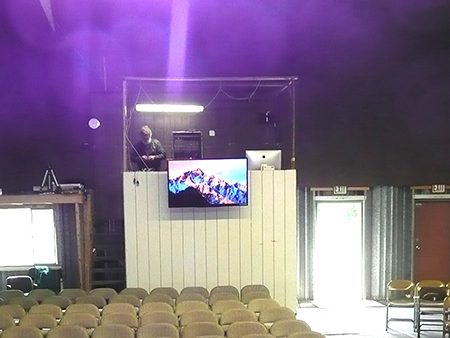 As much as God calls you to support this project, but here are some suggestions:
Donate an additional 1% of your regular tithe to the Pioneer Peak project.
Set up a jar for loose change or set aside every $5 bill for the "Brother Can You Spare A Dime?" campaign.  Funds will be collected on the 3rd Sabbath of the month.
Churches establish a "First Sabbath for the Floor" where a special offering is taken on the first Sabbath of each month and each family member is asked (but not required) to give $1 each.  Another idea is a "Chain of Hearts" pledge campaign.  Heart donation cards are placed on a board or strung on twine in a central location.  People would pledge their monthly gift and at the end of the month, the hearts are given to the family so they can make their donation.
Schools & Pathfinders, why not modify one of the ideas above or do a special fundraiser of your choice to help??
The Pioneer Peak Fundraising Committee will keep you up-to-date on funds received and new developments.  Thank you for your support.