The goal of the Alaska Conference Communication department is to spread the good news of what God is doing in our conference. The Alaska Adventist community is a vibrant one and the conference wants to share the amazing testimonies of how God is working in churches and schools, within our communities, and in the lives of our members. Because of the vastness of the state and the remote locations of our church family, media — both digital and in print — plays a unique role in reaching Alaskans. To this end, the conference uses several avenues to reach our members: Facebook, the triannual newsletter, Alyeskan, and our semi-monthly Around the AKC e-newsletter.
PRINT: Our department is responsible for articles on Alaska about what is happening in our local churches, schools and ministries, through the print editions of the Gleaner and Alyeskan publications.
SOCIAL MEDIA: You can find the Alaska Conference and the Arctic Mission Adventure ministry on both Facebook and YouTube: search for @AlaskaConferenceofSDA and @ArcticMissionAdventure on both platforms. AMA is also on Instagram, again search for Arctic Mission Adventure. 
ONLINE: The semi-monthly Around the AKC e-newsletter is where you will find the latest news from around the conference, ministry updates and school news. 
In addition to maintaining the conference and Arctic Mission Adventure website and social media platforms, we offer website support for churches and schools that utilize the free AdventistConnect platforms. 
 
SUBMIT A STORY OR IDEA
The conference is always open to receive stories from recent events at churches, schools and other ministry-related events. While we won't feature every story in the same place, we will find a platform to share your story. If you have a news story (or an idea for a story and are not sure you can write it), 1) complete the form below, and 2) upload quality digital photos with captions: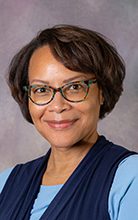 Communications Director
907-346-1004 x1000
Email       Hi-Res Photo       Bio