April Town Hall
Conference administration attempted to hold the Town Hall on April 20th, but due to technical difficulties, was not able to connect to Facebook Live. In order to resolve the issue and reach our members, the April Town Hall will be next Tuesday, April 27th, at 6:30 p.m. Thank you for your patience.
---
Women's Spring Retreat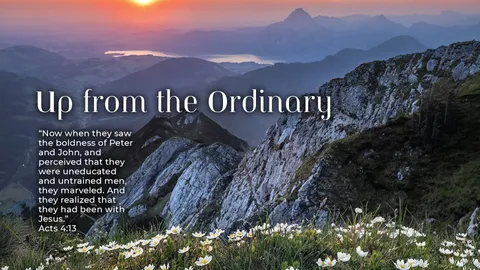 As spring is now upon us, the Upper Columbia and Alaska Conference's Women's Ministries departments are extending an invitation for our upcoming UCC Virtual Women's & Young Women's one day spring retreat, Up From The Ordinary, scheduled for Sabbath, May 1, 2021 from 10 am - 4 pm. Registration is free.
---
Southcentral Camp Meeting is Happening
Plans are underway to host a hybrid (in-person and virtual) camp meeting at the Pioneer Peak campground July 22-24, 2021! We are excited about have the opportunity to visit and worship together. Due to COVID-19 protocols, there are quite a few changes. Click on the link below for the latest camp meeting updates.
---
Young Adults Needed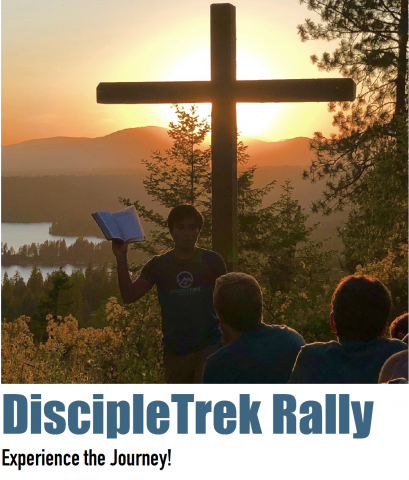 The Alaska Conference Youth & Young Adult department is looking for four individuals, ages 18-29, who are willing to participate in a Disciple Trek training program at Southern University in Tennessee. We are looking for leaders who stand out and then bring the program back to Alaska for the future. If chosen, all expenses are paid with the expectation that attendees will plan, develop, coordinate and host a Disciple Trek Alaska in 2022. To apply, call the conference at 907.346.1004 x1017 or email Pastor Tobin Dodge, subject line "Disciple Trek 2021".
---
Friday Night Prayer Line
Join fellow Alaskans each Friday evening for the Friday Night Prayer Line from 7:00-8:00 pm.  Call 800-719-6100; Access code 4760107.
---
Remote Sabbath School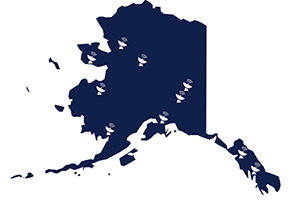 Do you live in an area where this is no local Adventist church?  Join the Remote Sabbath School Class on Sabbath mornings at 9:30 am.  Call 800-719-6100; Access code 4760107.
---