NPUC Day of Prayer and Fasting, April 10
And I tell you, ask, and it will be given to you; seek, and you will find; knock, and it will be opened to you. For everyone who asks receives, and the one who seeks finds, and to the one who knocks it will be opened. (Luke 11:9–10).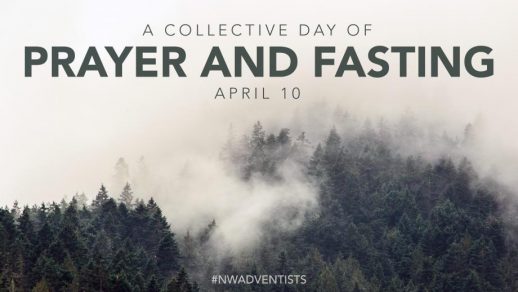 Now, more than ever, we have the opportunity to press together and collectively pray for our nation and our world in this time of global health crisis.  Here in the Northwest, April 10 has been set aside as a special day of prayer and fasting. It's part of a larger prayer effort by the world church, the 100 Days of Prayer, March 27–July 4. Adventists from all six conferences in the North Pacific Union are invited to participate in this special day of prayer. In addition to extra personal prayer focus April 10, you're invited to join a special Facebook Live prayer conference from 6 to 8 p.m. Pacific. Mark your calendar for April 10, and join together in prayer.
As we look forward to this collective day of prayer and fasting, continue to pray for those affected, for the health care workers caring for those affected, and for those working on a vaccine. Do not let fear and anxiety diminish your faith. Instead, use these moments to draw closer to God. Take this time to talk with family, neighbors and friends on the phone and lift their spirits.
---
Calling Sewing Heroes!
Arctic Mission Adventure has begun gathering support and resources for Bush Alaska through its Project Compassion Alaska COVID-19 response efforts.  An immediate need is masks for those living in villages across the state.  Development Director Tandi Perkins shares the ministry efforts below.  To join the team, email sadgeee@aol.com.
---
Friday Night Prayer Line
Join fellow Alaskans each Friday evening for the Friday Night Prayer Line from 7:00-8:00 pm.  The call in information has changed; call 800-719-6100; Access code is 4760107.
---
Remote Sabbath School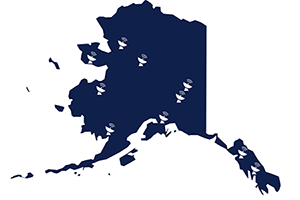 Do you live in an area where this is no local Adventist church?  Join the Remote Sabbath School Class on Sabbath mornings at 9:30 am.  The call in information has changed; call 800-719-6100; Access code is 4760107.
---