COVID-19 IMPACTS
With the progression of the COVID-19 outbreak, the Alaska Conference Executive Committee has placed the conference on "Red Alert" and,  following the directives of the State of Alaska, asking Alaska churches to cancel services and all group meetings for a minimum of three weeks and until further notice.  This is in order to "flatten the curve" of infection so as not to overwhelm our medical institutions.  Conference protocol can be viewed here.  North American Division guidelines for churches and organizations can be viewed here.
Many of our churches live stream; below are churches that have provided links to services so that you may worship from home:
HILLSIDE OMALLEY          ANCHORAGE NORTHSIDE          PALMER          TOK
Additionally, we invite you to join in the Friday night prayer line and remote Sabbath School which meets weekly.  Information on how to participate is below.
We will continue to update members via the website, email and social media.  If you would like to be added to the conference email list, please send your contact information to alaskainfo@ac.npuc.org.
---
Conference Updates
The following are impacted due to COVID-19 restrictions:
Alaska Conference office closed to public until further notice  Please call 907-346-1004 or email with your need
Alaska Camps 2020 registration is deferred until May 1st
Alaska Ministry Convention | May 28-31 -Cancelled
Barrow Arctic Camp Meeting | April 10-12 - Cancelled
General Conference Session | postponed until May 20-25 2021  Location remains in Indianapolis, Indiana
St Lawrence Island Camp Meeting | May 8-10 - Cancelled
All flight travel for conference employees is restricted until further notice
---
Friday Night Prayer Line
Join fellow Alaskans each Friday evening for the Friday Night Prayer Line from 7:00-8:00 pm.  The call in information has changed; call 800-719-6100; Access code is 4760107.
---
Remote Sabbath School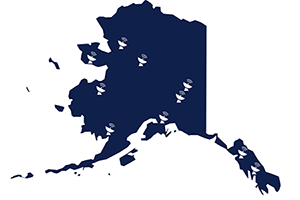 Do you live in an area where this is no local Adventist church?  Join the Remote Sabbath School Class on Sabbath mornings at 9:30 am.  The call in information has changed; call 800-719-6100; Access code is 4760107.
---