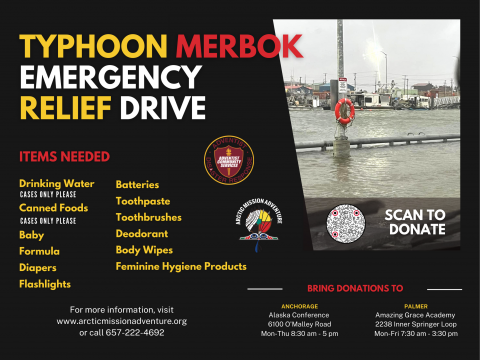 Typhoon Merbok Relief Efforts
Arctic Mission Adventure and Adventist Community Services are joining to provide relief to those Alaska villages devastated by Typhoon Merbok. The ministries are focusing on providing tier-one support to villages outside of hub areas that need immediate basic survival resources. Items needed are cases of drinking water and canned foods (12-14 oz), baby formula and diapers, flashlights and batteries, toothpaste and toothbrushes, deodorant and body wipes, and feminine hygiene products.
Items can be brought to the conference office at 6100 Omalley Road or Amazing Grace Academy, 2238 Inner Springer Loop in Palmer. Financial support can be provided through the link below.