18th Regular Conference Constituency
Watch the upcoming constituency session here, September 20, 2020,  at 9 a.m.  The session will also be available on Facebook Live and later on YouTube to view at your convenience.  Please note, delegates must attend IN PERSON to vote on conference business unless prior arrangements have been made with  administration. 
---
Pioneer Peak
Because of your generosity, as of August 19, $35,395 has been donated to this project!  THANK YOU!
We are getting there, but still have a way to go!  With construction plans scheduled for this fall, your support is still needed to fully-fund repairs.    Click here for more information on plans for the camp ground and how you can help. 
---
Friday Night Prayer Line
Join fellow Alaskans each Friday evening for the Friday Night Prayer Line from 7:00-8:00 pm.  Call 800-719-6100; Access code 4760107.
---
Remote Sabbath School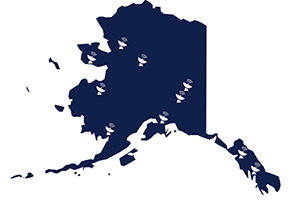 Do you live in an area where this is no local Adventist church?  Join the Remote Sabbath School Class on Sabbath mornings at 9:30 am.  Call 800-719-6100; Access code 4760107.
---