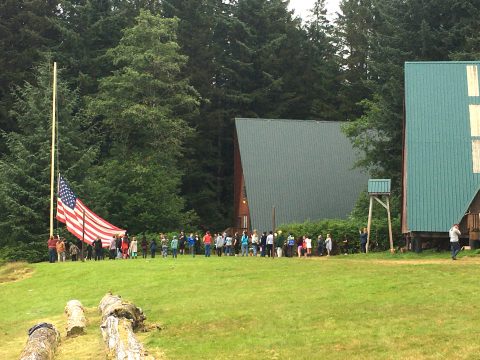 You can sponsor a camper you know or simply donate for any child that cannot afford to go to camp!  Here are sample prices for a week full of Christian fun and what your donation can mean: 
Sponsor a Kid for 1-week of camp ..... $200

Sponsor Challenge:
Send 10 Kids to a week of camp.... $2,500
 
TO SEND A KID TO CAMP:
Send a check of ANY AMOUNT to:
            Alaska Youth Camps
​            Alaska Conference of Seventh-day Adventists
            6100 O'Malley Rd Anchorage, AK 99507
            Phone: 907-346-1004
            Fax:  907-346-3279 

-OR- donate directly through Alaska Conference Adventist Online Giving.

After clicking on the button below, if you do not have an Adventist Online Giving account, you will be prompted to create a log-in. Please be sure to include that your donation is for the Alaska Camps "Send a Kid to Camp" Program

Alaska Camps is grateful for your support of the children who benefit from the camp experience!