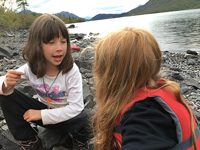 A day at camp is filled with adventure, friends, the great outdoors and fun! Each morning, the cabin group will enjoy a hearty breakfast together, clean the cabin and then participate in our "Morning Worship".  The rest of the day is filled with scheduled activities selected by the camper or predetermined by the camp staff mixed with food and a little down time. After the evening meal, campers will join in an all camp activity, and experience top quality programming that teaching about Jesus.
Cabin Life is central to the camper experience. Each cabin has a well qualified staff as the counselor. The cabin experience fosters communication skills, trust, awareness and problem-solving abilities.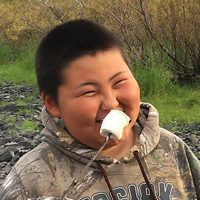 We believe that we provide much more that just a fun recreational experience. Through activities, daily conversations and night -time programming, campers will learn important life-skills but most importantly about Jesus!  Your camper will choose from a selection of activities scheduled at different times throughout each day.  Activities at each camp may vary so be prepared to enjoy the options that are available at your chosen location. Available options include, but are not limited to the items below:
          Daily Worship - Archery - Photography - Water Skiing/Tubing
                       Crafts - Art - GeoCaching - BMX - Frisbee Golf
       Swimming - Rock Climbing - Nature Study - Wilderness Survival
Challenge Course - Team Building - Group Games - Sports - Nature Study
Our incredible staff is recruited from across the country to be role models for each camper.  Staff are mature, responsible, caring and committed to seeing campers develop in all aspects of life.  From running safe activities to modeling the character of Christ, to helping campers enjoy the complete camp experience, our staff are incredible. Each staff member is selected and trained this experience for each camper.