JUNE 16 & 17, 2023
Harding Lake Campground
Alaska's Interior Camp Meeting meets at the Harding Lake State Recreation area 45 miles south of Fairbanks on the Richardson Highway. With average temperatures around 70 degree sunny skies, it is a time to worship together in wondrous surroundings. This year, the speakers are Pastor Mike Tucker and his wife, musical artist Pam (formerly Lister).
---
SCHEDULE

CHECK-IN
Friday, June 16 | 1-5 pm
FRIDAY, 7 pm
The Lost Sheep | Luke 15:4-6
SABBATH WORSHIP, 11 am
The Lost Coin | Luke 15:8-10
FELLOWSHIP MEAL, After Worship
SABBATH CONCERT, 2:30 pm
Pam Tucker
SUPPER, 5 pm
SABBATH EVENING, 6 pm
The Prodigal Son | Luke 15:22-24
NOTE: There is no children's programming schedule.
---
SPEAKERS
Mike & Pam Tucker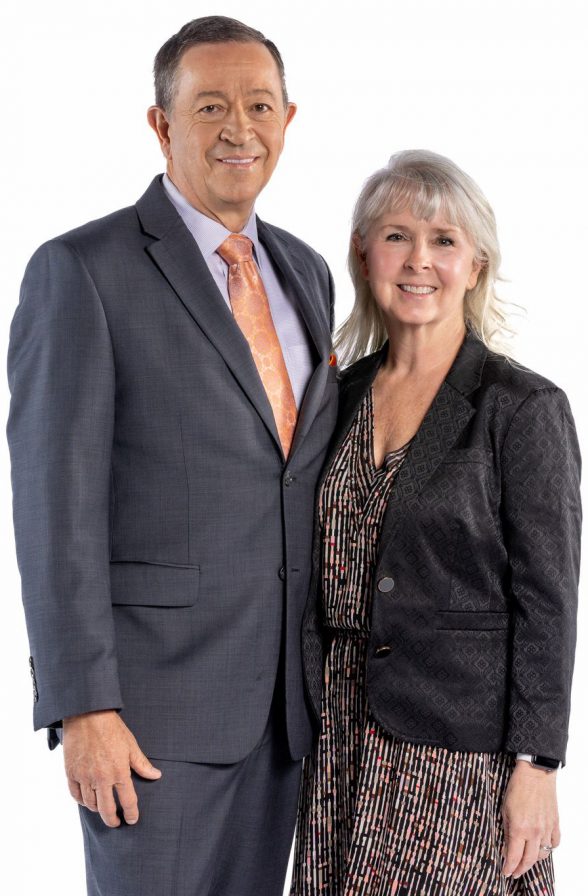 Pam Tucker spent over 25 years in Retail Management in Canada. After leaving secular employment, Pam became the manager of the ABC Christian Book store for Eastern Canada, and then director of Quiet Hour Ministries Canada, before transitioning to full-time gospel music ministry. 
Pam has performed with noted artists Steve Green, Rudy Micellii, Steve Darmody, and Whintley Phipps. Her passion for missions has allow her to perform internationally and appear on 3ABN, It Is Written, and the Hope Channel and Christian television programs and networks across Canada.
In addition to her music ministry, Pam writes and records devotionals for Christian radio. Her devotionals have been published in several books and periodicals.  Her passion is to bring the love of God to others by sharing her life and walk with God through her music, personal testimony, and written word. 
Mike Tucker is the Speaker Emeritus of Faith for Today Television, and host of the award-winning television program, Lifestyle Magazine. He conducts seminars like Mad About Marriage, Good Grief, and The Choice, and serves as a teaching pastor for Canyon Creek Project, a church plant in Richardson, Texas. Mike has served as a pastor, counselor, Christian high school Bible teacher, youth pastor, a pastor's pastor for his denomination, and senior chaplain for medical and psychiatric facilities.  
Mike has authored several books. His most recent book, Tears to Joy, shares his own journey of grief after losing his wife and ministry partner of 40 years. Mike describes himself as the happiest bad golfer you'll ever meet!